What a weekend. Saturday, my iPhone just crapped out and stopped working completely, and Sunday I woke up with a swollen eye from allergies!
I'm hoping I can get my phone repaired today, because I'm going through Japanese photo app/ Instagram withdrawal, and it ain't pretty!
I'm so annoyed at my eye because I couldn't play with pretty makeup looks like I intended to
So what did I do? I played with my hair instead.
I've been wanting to buy lavender and teal hair extension clips, but instead, stumbled across these two toned hot pink/ blue extensions at my local drug store, and thought "why not". It's not my every day look, but something I can wear when I'm feeling a little edgy and bad-ass.
I think they're kind of fun, and since they're clip-on, there won't be any bleaching and chemical processing of the hair. Best of all- no major commitment. Gotta love it!
What I really want is tie dye colored (in lavender and teal), Ombre hair extensions, like this: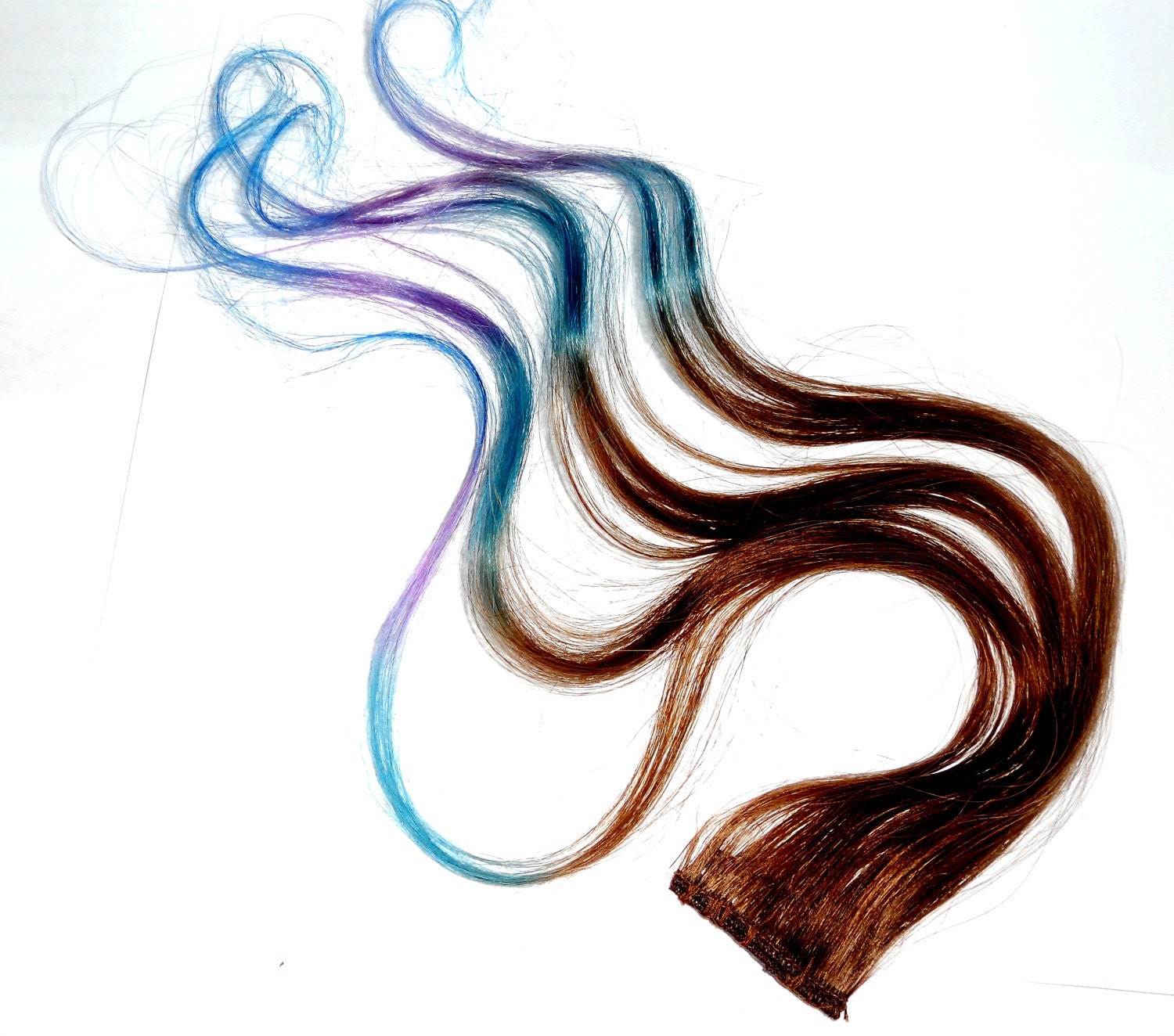 From Etsy.com
What do you think of this whole tie dye hair craze?
Thank you so much for stopping by.
You guys rock!