In the recent weeks, I have been focusing more on domestic beauty.
I strongly believe that home is where your heart is; if you are not happy at home, it's hard to be happy anywhere else.
So I had been meaning to give my room a much needed makeover, but had been procrastinating for quite some time. Luckily, I was given a lovely white wardrobe and dresser for my birthday which sparked this interior makeover.
My goal is to end up with a simple yet chic, all-white with colorful accents, French Country style boudoir.
When surfing the web for ideas, I always end up looking through photos of 'Shabby Chic' style bedrooms. It's so me! I like to think of it as French Country meets Bohemian. Kind of like Anthropologie and Free People, but in a bedroom. Romantic and elegant, just like myself! Or so I'd like to think.
There's something warm, rich, and inviting about this style. I love the rich textiles, soft yet bright colors, and feminine patterns; the combination of white furniture with pops of colorful accents gives me great comfort.
'Shabby Chic' is all about finding beauty in the old; being "perfectly imperfect".
Rachel Ashwell is the inspirational name synonymous with 'Shabby Chic'.
During an appearance on The Oprah Winfrey Show on January 1, 2006, Oprah was quoted saying "

Rachel Ashwell single-

handedly

turned shabby into chic and it caught on like wildfire!".

When Ashwell's home sold in July 2010, the

Los Angeles Times

covered the sale, describing Ashwell as "the creator of the Shabby Chic brand."
Rachel offers design inspiration, flea market finds, and creative ideas on her blog and in several of her published books.
I found some great photos I wanted to share with you all. These photos are from Rachel Ashwell's site, and/or blog.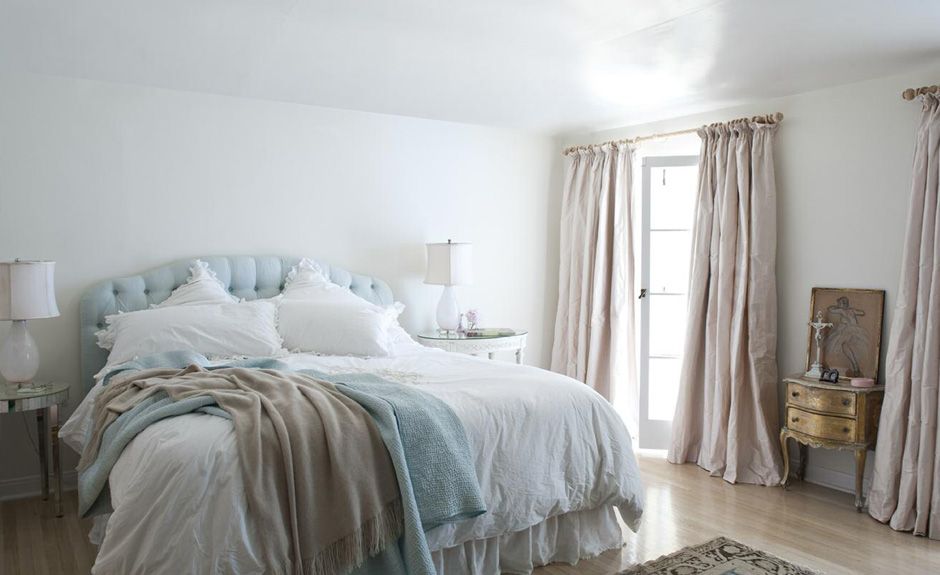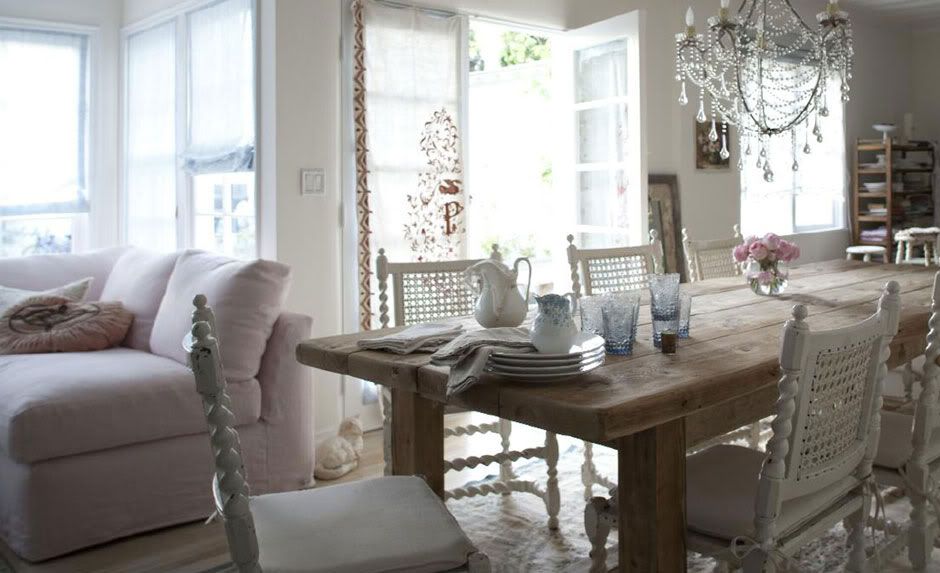 Rachel also sells more affordable items in her 'Simple Shabby Chic' line, available at Target. Be sure to check it out

here.
As for my bedroom, I'm seriously considering the following items- with the exception of the garbage can because it was sold :(
'Simply Shabby Chic' bedding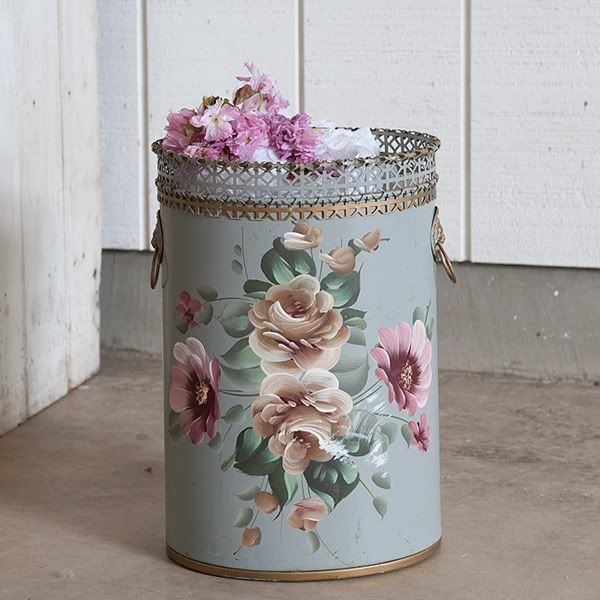 This is the prettiest garbage can I've ever seen!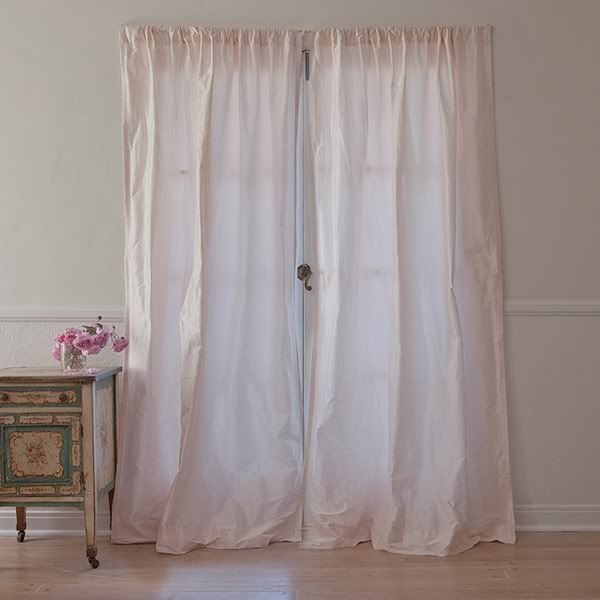 This is a project that will take me quite some time. O
nce its all done,
I might post photos showing the progression.
Let me know if that's something you guys would be interested in seeing!